Last modified on August 3rd, 2020 at 8:48 am
5 Tips On Getting Great Sleep While Camping
I am an outdoor junkie. Once in a while, I always bring my family to any nearby campsites to stay a night or two there. In fact, there are multiple instances where I have to travel at extended distances just for us to experience the raw beauty of the wild.
Of course, I am no stranger when it comes to the inconveniences of sleeping outside the premises of my bedroom. It is the first thing that I learned to adapt my way back when I was still in my college years. It was difficult at first, but with a little persistence, I got used to it.
If you are having the same difficulties that I had in the past, you should pay attention to this guide. Here are the five tips on getting great sleep while camping. Better check them out!
Be Wise. Be Strategic.
Just because you are going to sleep outside doesn't mean that you have to lie on a ground full of rocks, pebbles, and jagged objects. It doesn't also say that you are free to sleep on uneven surfaces because that's will never give you a good time.
If you want to have a decent sleep while camping, you need to find a strategic point where you can pitch your tent and beddings. The area should be free from any objects that can pierce your back and cause back pains and muscle sores when you wake up.
Furthermore, the area needs to be silent. There should be no noise coming from critters or other campers. Otherwise, you will never be able to sleep comfortably.
Repel Insects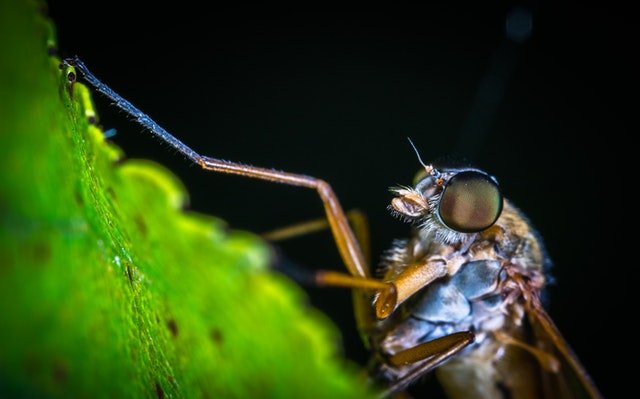 One of the major disturbances in sleeping outdoors is an insect bite. Once these critters launch their attack, it is expected that your skin will be stormed with allergies and irritation.
Moreover, you have to consider that your area might have mosquitoes that are lingering around. Some cases of malaria and dengue have rooted in forests and campsites. You can never exclude this possibility, even if the campsite management tells you that they are mosquito-free.
It is mandatory that you bring your insect repellants every outdoor camping that you have. You can also install mosquito nets so that these tiny nasty creatures will never be able to penetrate your comfort zone.
Get Outdoor-Worthy Sleeping Amenities
You have a plethora of options when it comes to the sleeping gear that you should bring to the campsite. Aside from a sleeping bag, you can also bring portable mattresses and sleeping pads as well.
You did leave your bedroom for a while. However, it is not an excuse for you to bring a shabby bed to the outside world. That will just render your body agonizing in pain and discomfort.
You can browse the market and see which of these sleeping gears suits you best. The right bedding will give you absolute comfort and relaxation. They can make you feel that you haven't left your house at all.
Don't also forget to bring your trusted pillows. For campers, it is recommended that they use backpacking pillows. Not only they provide comfort and support while you sleep; they also offer convenience when you are carrying them.
Try Wearing Earplugs
Most of the time, sleep-deprived individuals are required to listen to white noise and ambient musics. The latter features distinct sounds from the natural world–such as the rain. These types of noises can help the mind relax for better sleep.
However, then again, you can't' compare these white noises to their sources. The real "natural sounds" are much noisier than you think. Meanwhile, the ones that you hear in the sound machines are regulated and processed so that they can be soothing to the ears.
At this point, you might want to try wearing earplugs. It is the most cost-efficient choice of blocking sounds when you sleep while camping. There's no problem with bringing them either, as these amenities are indeed small.
Drink Tea Before Bedtime
Many tea variants have sedating effects. Teas like lavender, lemon balm, and chamomile are among those concoctions that can help people relax and sleep. Therefore, campers can sleep better if they can sip a warm cup of any of these teas.
Drinking teas can also make you feel cozy. Take into account that the outside world tends to be cool during the night. Aside from jackets and blankets, the warmth that is produced by drinking teas is an effective way to combat the cold.
You don't want to drink coffee hours before bedtime. Otherwise, you won't be able to sleep at all.
The best alternative for tea is hot milk or chocolate. They can soothe your body very well.
Wrapping It Up
These are among the foolproof methods of getting a sound and comfortable sleep while you are camping. You should practice each of them so that you can still attain proper rest, even if you are away to your bedroom.
Of course, it is entirely okay if you can't achieve comfort on the first attempt. Getting comfortable on the outdoors takes time, and it has a learning curve as well. In time, the feeling of homeliness will just get to you automatically.
That's it for now. If you have questions or suggestions, feel free to drop them in the comment section below. Oh, and if you plan to add a little extra fun to your night time camping experience, check out this link.
I have been a nature enthusiast since I was a small girl. My background is in online marketing and website development. It only makes sense to merge my love for nature with my skills in online marketing to help spread awareness, and appreciation for Our Beautiful Planet.