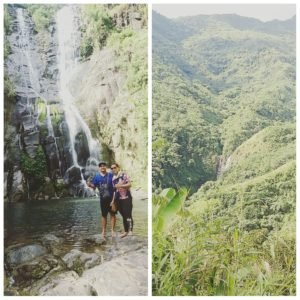 Raechelle A Owner
Breathing in fresh air, enjoying the cool mountain breeze that sweeps across your face, sitting at a campfire and staying at beautifully-made log cabins – this is what relaxing and enjoyment looks like for people who are  just a little bit fatigued by the fast-paced urban lifestyle. Sometimes we just need to get up and go outside.
I am humbled to have experienced so much beauty of what nature has to offer. I've had opportunities to go trekking on local mountain ranges and to discover hidden waterfalls and rivers. My husband and I have enjoyed a series of breath-taking views of beautiful landscapes on steep climbs. We are time and again awed by the creation of God; His signature is imprinted on every living thing and gives us a sense of peace and gratitude.
But my job, really, is to let you in on an exciting adventure – a chance to encourage you on a journey with us in what our beautiful planet offers you, even in the comfort of your own homes. My love for nature stirs up passion and concern for our planet, and that is why I am hoping that it is contagious through the many articles, tips and reviews on this website. I hope you enjoy it.
Our mission at Our Beautiful Planet is simple. Our goal is to publish the best, most useful, interesting, and beautiful content about nature, science, sports and outdoors. 
Operating Our Beautiful Planet is not free. 
Running a website can be very time consuming and expensive. On top of the cost of content, images, server space, and purchasing products to review, the time investment is huge.
Our Beautiful Planet is a business, and I love it.
In order to pay for the expenses, Our Beautiful Planet uses referral and affiliate links. When you follow one of our links to purchase a product, we then get a percentage of the sale. Using these links does not cost you anything additional. The links simply generate us commission for bringing that company a buyer. You pay the same amount for a product whether you use our links, or navigate to the website to purchase a product yourself.
At its core, we are supported by our readers, so we will always put you guys first.