Last modified on March 12th, 2022 at 9:53 am
Jaybird X4 Review – Worth The Upgrade? Probably.
The Jaybird X4s are the 4th generation of the highly successful Jaybird X-series headphones. They were just released in late August 2018, and are the latest model available.

The Jaybird X4 headphones are a huge step up from the previous X3 model in terms of overall design and features, but they still have a few drawbacks.

In this review, we are going to take an in-depth look at the Jaybird X4 and lay out all of the features, pros, and cons so you can decide if they are a good choice for you.

So let's get started!
What's in the box?
When I first got my Jaybird X4s in the mail, I was super excited. I was already a huge fan of the X3 headphones, and I already knew about some key improvements in the latest model.

Right from the start, you can tell that Jaybird puts a lot of effort into packaging. The box feels sturdy and displays the headphones nicely.

So what?

You can generally assume the overall quality of a product by its packaging. Have you ever ordered a cheap pair of headphones off of ebay that came in a ziplock bag then proceeded to stop working after a week? Yeah. Me too. That's why I get excited about quality packaging.

Anyway...
Here's what you get in the Jaybird X4 box.
Headphones

two spare sets of wing tips

1 additional rubber sport tip

1 Large and one small sound isolating foam tip

Carrying case

Wire clip

Quick start guide

Charging cable
Wing Tips
Just like previous versions, the Jaybird X4s come with a variety of wing tips included. These can be popped on and off pretty easily, and help keep your headphones in place when exercising.

I didn't have to change out any of the tips. The default setup worked quite well for me, but it's nice to know you have spare parts in case you need them.


Rubber/Foam bud tips
One thing I really liked about these headphones that you don't generally get with lower-priced competitors is the option of different earbud materials to choose from.

Jaybird gives you the option of a rubber tip or a foam tip. The rubber tips on the Jaybird X4s are different than anything I have seen before. They are wider but the material feels thinner. At first, I didn't think much of it, but after wearing them for a few days, I noticed they stay in better and are more comfortable than the X3s that I had grown to love.

The foam tips give you some passive noise cancellation and are great if you're traveling or studying. They weren't as comfortable as the rubber ones, but I could see the appeal if you wanted to use these headphones to focus and get some work done.


Charging Cable
The charging cable of the X4 is the same as the X3. It is proprietary, which has some benefits and drawbacks.

Obviously, it's much more convenient to have a universal charger. You have more freedom to charge your headphones on the fly, and you don't have to worry so much about losing the one and only charger that was included.

However, the design of this charger does have a purpose. It helps with the waterproofing of the headphones. If I have to be responsible for a unique charger, but in return, I get waterproof headphones, I'm happy.


Misc Accessories
The remaining few items that come in the box are the carrying case, the cable clip, and the quick start guide.

The carrying case is a high-quality synthetic material that can hold your headphones, the charger, and maybe a few spare tips. This is great if you're going to be traveling, but I didn't really use it for everyday back-and-forth to work and the gym.

The cable clip allows you to clip the section of cable that goes around the back of your neck to your shirt. This is great if you're going to be running and need to keep the headphones stable. 
Design
The Jaybird X4 headphones have a pretty simple design; they didn't stray too far from the tried and true modern Bluetooth headphone configuration.
Technically, the X4 are not wireless. There is a wire that goes between the two earbuds and behind your neck while wearing them. On the right side, you have basic controls like start/stop, volume, skip songs, answer calls, and use voice assistant. All the basics are covered.

The Jaybird X4 headphones don't have as many color combinations as previous models. You get to choose from 3 shades of grey with three different accent colors. Personally, I went with the blue/grey combo and am happy with how they look.

Now let's move on to some of the features...
Features
The Jaybird X4 has all of the features you expect from a premium pair of headphones, but there is still a lot that sets them apart from the crowd.
Battery
Jaybird claims the X4 will last 8 hours, but I could never get them to last more than 6-7 with continuous use. While this is still great in terms of use while exercising, if you plan on using them for a full work day like I try to do, you'll need to charge them again at some point.

One great thing to note about the battery on the X4 is that there is no guessing with how much you have left. When you turn on the headphones, a very lovely lady tells you the percentage of battery left. I find it more helpful to know that I have 30% battery left, rather than an ambiguous "low" like other headphones may tell you.

When you approach 20% battery remaining, the headphones will ask you to charge them. This makes it so there are no surprises.
Jaybird App
They Jaybird app is one of the features that makes these headphones unique. Once you download the app, you can easily pair your headphones, customize the EQ, see your headphones stats, and choose from a vast list of pre-set sound settings to get the perfect sound for you.

If you're big into audio like I am, this is huge. With the X4, you don't have to guess what they are going to sound like. While they do sound pretty good out of the box, you get to completely customize your listening experience with the help of the app.

If you want, you can even change the EQ based on the type of music you're listening to. Want some punchy bass for your workout? No problem. Need some better mids for classical? Jaybird has that covered. Want a flat EQ for music editing? You got it! This is an enjoyable feature to play around with and is one of the biggest reasons I recommend Jaybird headphones to my friends and family.

Regarding the connection to the app, I had zero issues connecting, and it actually made pairing the headphones easier. A total win.
Waterproof
The most significant improvement by far over previous X-series headphones is that the X4 are waterproof. You can completely submerge these headphones in water, and they will still work fine. Naturally, I wanted to test this. As you can see below, I plonked the X4 into my sink and they still worked afterward.

However, it is worth noting that you can't actually use the headphones while they are submerged. According to one of the reps at Jaybird, they won't work underwater and will lose signal because Bluetooth does not penetrate water. Functionally though, they will be just fine if fully submerged.

So, the takeaway here is that you still can't go diving with these headphones, but you don't ever have to worry about them not working again because they took an accidental dip.
Sound Quality
Jaybird has a pretty solid reputation when it comes to the sound quality of their headphones. To put it frankly, the Jaybird X4s sound great. Since you can completely customize the EQ settings, you're going to get a truly personalized sound that is perfect for your preference.

One key thing to note about the X4s is that they are not entirely sound isolating. If you're listening at low volumes, you can still hear your surroundings. At high volumes, some noise does seep out. If you plan on using these headphones for running or cycling, this is for the best. You want to be able to remain aware of your surroundings if you're planning on exercising around cars.
Value
I am a big proponent of value over price. Like I mentioned previously, if you buy a cheap pair of headphones off of eBay and they stop working after a week, did you really get that great of a deal? Absolutely not.

For me, when it comes to headphones, I like to invest in a great pair that will last me a long time. The Jaybird X4 are those headphones. While they are not the least expensive option out there, the quality of these headphones justifies the price tag.

You get an overall premium quality product that is packed with features you can't find with other headphones. These are one-of-a-kind. If you value sound quality and versatility, these headphones are definitely worth the money.
Jaybird X3 vs. X4

This review wouldn't be complete without breaking down the differences between the Jaybird X3 and the Jaybird X4. Here's what you get with the latest version of the headphones that you didn't get with the previous ones.

1. Waterproof - This is the biggest thing. The X3 headphones had a sweat-proof coating, but could NOT withstand being fully submerged in water. I consider this a huge improvement, especially considering how much these headphones cost. It is very comforting knowing that an accidental dip in water won't damage my headphones.

2. Cable slider - I am not sure what else to call this. But the X4 comes with a little slider on the back of the headphones that allows you to tighten the cable against your neck without having to use the clip. I find myself using this a lot when I need to keep the headphones secure.

3. Modified buds - The X3 used a traditional rounded bud style, whereas the X4 uses a thinner, wider style. This made it so that the headphones are more comfortable and stay in better.
Final Thoughts
When it comes to premium headphones, I will recommend the Jaybird X4 again and again. They truly are an impressive set of headphones that are designed with functionality and quality at the forefront.

That it! Are you considering buying the Jaybird X4? Let us know what you think about these headphones in the comments section below.
I have been a nature enthusiast since I was a small girl. My background is in online marketing and website development. It only makes sense to merge my love for nature with my skills in online marketing to help spread awareness, and appreciation for Our Beautiful Planet.
Summary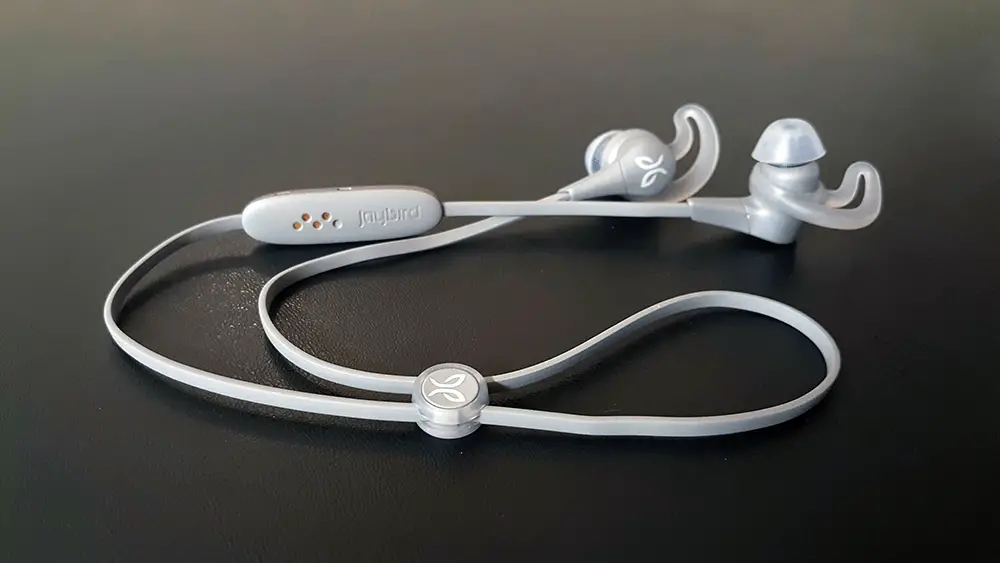 Author Rating





Brand Name
Product Name