Last modified on October 15th, 2020 at 5:22 am
The Most Unusual Places In The World To Go Camping
Camping doesn't only help a person understand and appreciate the wild world more. It also offers people the opportunity to slow down, escape everyday life's hectic pace, and reconnect in this modern-day world of constant errands, long workdays, cars, and technology.
While it's true that you can easily admire extraordinary landscapes from your train or car window, getting out there in the open air and seeing things up close and personal is, still, the best way of experiencing the astounding beauty of nature.
The unique camping destinations below are bound to change how you think about camping. They'll get you joining the campfires-and-s'mores bandwagon even if you're not really a well-seasoned camper.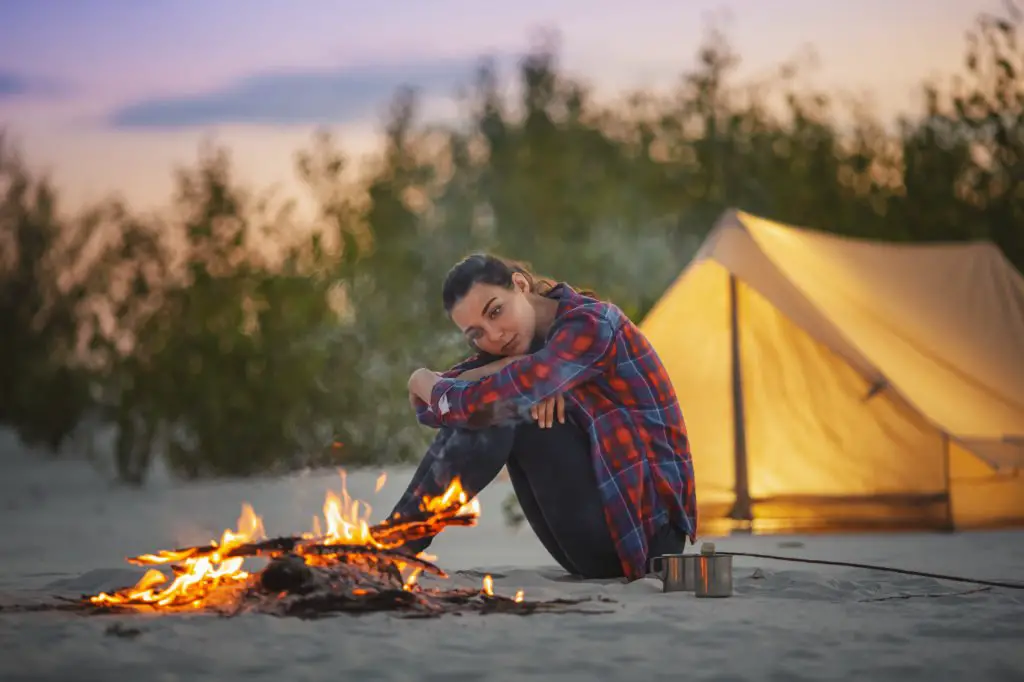 1. Bruneau Dunes State Park Observatory – Idaho, USA
Do you want to take your stargazing to a higher level by viewing planets, nebulas, and galaxies through the telescope?  Idaho's Bruneau Dunes State Park Observatory is definitely something you shouldn't be missing out if you're a true-bloodied astronomy geek. It's one of the largest public astronomical observatories in the whole country.
Sleep safely under a strong canvas tent during the night and, during the day, enjoy hiking, swimming, fishing, and your other favorite camping activities among the amazing sand dunes. There are also, of course, observatory tours and solar viewing that people interested in astronomy would surely love.
2. Water Canyon Cliffside Cabin – Utah, USA
The alien-like landscape of the Zion National Park region is truly one that visitors would appreciate for a long time. However, it can be tiring to spend the desert days and nights at one of the larger campgrounds in the park. If you're trying to search for a solution to this issue, then, the Water Canyon Cliffside Cabin could be the answer that you need. It offers a cozy bunk bed where you can sleep comfortably, and which is adjacent to some of the park's best hiking and off the sun.
3. Pink Lake – Western Australia
The water in the pink lake gets its rosy tint from a specific species of algae that actually produces a chemical for protection against the rays of the sun. And, as you may have guessed right, the chemical is, yes, colored pink. Spencer Lake is the official name of this pink-hued water body. It's only one of Western Australia's three pink lakes. The other two are Lake Hillier on Middle Island and Hutt Lagoon near Geraldton. Esperance is Pink Lake's nearest town, and it's where you can find several camping options. Camping and caravanning options available include Esperance Bay Holiday Park and Pink Lake Tourist Park. If you're looking for a tree tent, check out this great guide https://www.globosurfer.com/best-tree-tents/.
4. Wycliffe Well – Barkly Tableland, Northern Territory
This place has apparently been Australia's beacon for UFO sightings and other paranormal activities. A visit to Wycliffe Well, also known as Australia's UFO Capital, could definitely make non-believers wonder. Yes, even the most resolute ones!  Are you one of those who need to see to believe the paranormal sightings in Wycliffe Well since the Second World War?  Camping in the holiday park is your best bet. There are campsites and basic rooms available in the holiday park, making it the go-to accommodation for adventure seekers.
5. Darvaza Gas Crater – Turkmenistan
Darvaza is located in the north of Ashgabat, about 160 miles, in the Karakum Desert. It was one of the sites for natural gas exploration by the Soviets in the 1970s. According to accounts, A huge sinkhole that's filled with gas swallowed the drilling equipment, so the engineers made a decision to burn the gas off for the cavern to be safe for more drilling. It has been continuing to burn ever since.
Nothing beats the experience of sitting around one glowing campfire while you're in the great outdoors. In that case, the "Door to Hell" in exotic Turkmenistan, as locals call it, is one of the best places you can consider visiting. You and your friends can camp out at the Darvaza Gas Crater.
Set your tented camp out on the crater's glowing rim. Pair the experience with a fantastic al fresco barbecue-style dinner prepared on-site. You can take stunning photos through the "Door to Hell" by visiting two of the craters in the evening as the sun disappears.
6. Gorkhi-Terelj National Park – Mongolia
At over 5,000 feet, this national park is one sweeping alpine landscape of huge rock formations, small pines, and temperate grassland, dotted with grazing livestock and rustic gears. Named after a wild rosemary-related alpine plant, Gorkhi-Terelj abuts Khan Khentii, a 4,600-square-mile protected area, where only very few humans live. Here, travelers can get a feel not only for the huge distances but also the enormous sky that, for eons, nomads have contended with.
You can enjoy an opportunity to actually visit nomadic families from tribes, like the Tsaatan, and hear real stories about how their daily lives go on being on the steppe. You can also explore the scenic terrain in the area on different hikes during your Gorkhi-Terelj stay.
Conclusion
At least one of the unusual camping places above should be part of your bucket list. What are you waiting for?  Show this list to your family and friends and start packing your bags for your next unique, big adventure.