Last modified on November 23rd, 2020 at 4:00 am
5 Sports and Events You Can Still Bet On
Some might call taking action the following events only for degenerates. But it's become a matter of boredom at this point. COVID-19 ruined March and now it is systematically ruining April. With Cuomo shutting down NY through the middle of May, it looks like coronavirus may indeed, ruin May as well.
So, all major sporting events around the world are canceled, at least into the month of May, but there are still events we can bet on. Of course, futures are still available, like who'll win the next Super Bowl. But instead of futures, let's focus on current sports and events can still bet on to spice up your stay in quarantine. You can find several sites on the Internet, like ufabet, to place your bets.
Madden 2020 Sims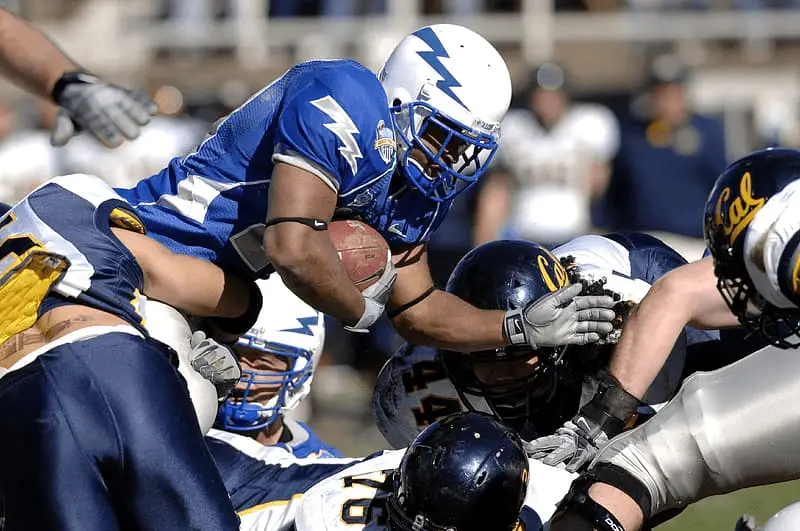 Since the beginning of the sports lockdown, top online books around the globe started offering lines on NFL game simulations, for example, Bovada one of the top-rated books by SBR. At first, they used the offseason rosters, but then quickly realized their folly, and adjusted back to the end of 2019. So those who were handicapping games throughout 2019 could carry over their research to what amounts to an extended 2019 football season.
Set on All-Madden mode, the games are much more competitive. You don't see as many crazy blowouts. For instance, Monday, April 20th has three NFL sim lines. The Packers vs. the 49ers, with San Fran favored -3; the Buccaneers vs. the Raiders with the now, Las Vegas Raiders favored, -1.5; and the Bears at the Saints. Nola is -7.5.
Some might be wary of the betting on simulations, but if you believe guys like Neil Tyson DeGrasse, and Elon Musk, we're probably living in a simulation anyhow. So you just a simulation betting on a simulation. No biggie.
The 2020 NFL Draft
A while ago these would have been considered futures. Now, though, the 2020 draft is upon us. It kicks off this Thursday and we get to see how our favorite teams and our hated rivals will build up for 2020 and beyond.
Some of the fun props are the highest-drafted position lines. For example, highest-draft cornerback is as follows:
Noah Igbinoghene -150
Damon Arnette +160
Cameron Dantzler +600
There are literally hundreds of 2020 Draft odds to choose from. And the draft is this week, so get over to your favorite shop, like Bovada or BetOnline and check out the odds.
NBA2K & MLB The Show League Sims
We really got screwed out of the NBA season. Right as the playoff race was getting started in earnest, they shut it down. Well, now you can play out the rest of the season by betting on the games you should have seen.
Betting the runline has never been more fun. At 9 PM EST on Monday night, Amir Garret with start against Ty Buttry and the Reds hold at -1.5 runline (-175) advantage. We lumped these two together because we didn't want to list three different video game simulations as one of each of the five current events to bet on.
Competitive Eating
So, you've probably seen the Nathan's Hot Dog eating contests in the past. Well, there is another Hot Dog eating contest coming up. On top of that, there is the Quarantine Eating Challenge. So, it isn't who can eat the quarantine, that is impossible. Rather who can eat the most during the quarantine.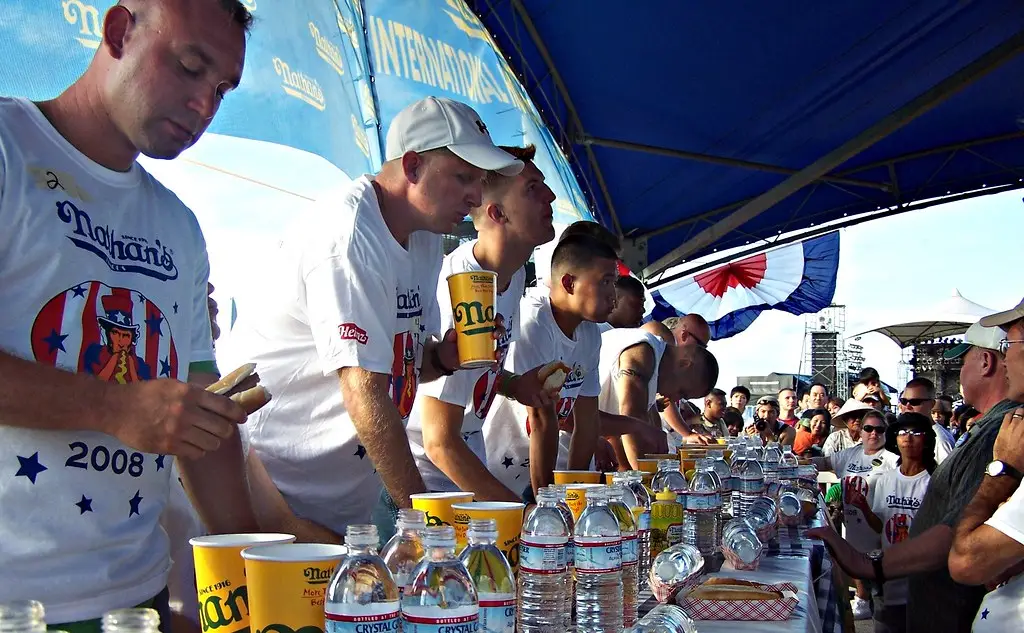 Joey Chestnut is the odds-on favorite at -500. Behind him is Darron Breeden at +400, Gideon Oji at +450 and Nick Wehry at +900. There are also over-unders on how many seconds each round takes to complete, and who will win each round.
Politics
The presidential election is coming up. We are closer than you might realize. November is just around the bend. So, the different props for Biden and Trump all narrowing down at the moment.
The newest, most interesting line is whether or not voting will take place on 11/3. Yes is -1500. So, it's a clear fav. And it should be noted that if the current administration somehow stopped the election from happening, it wouldn't keep them in office. They would still have to be out on January 21st and their arch-nemesis, the Speaker of the House, would step in as interim POTUS.