Last modified on April 1st, 2020 at 7:45 am
Top 10 Wearable Devices For Outdoor Enthusiasts
A while back, outdoor enthusiasts would ensure they include a watch, a GPS tracker, a compass, a watch, a camera, a flashlight among other items. These days technology has greatly advanced and made outdoor activities more simplified and fun. We have reviewed the best 10 outdoor wearable devices that you can shop online at letstango.com.
1. Huawei Watch 2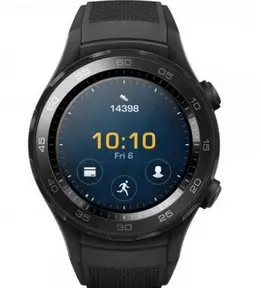 The Huawei Watch 2 is a 42mm smartwatch that keeps you connected to your smartphone. This device updates you on what is happening around your phone while going about your outdoor activities. With it, you can read texts, see who is calling and answer calls from your iPhone or Android smartphone. Additionally, this device takes your heartbeat thereby helping you to maintain your target heart rate while exercising. The watch offers Nano sim card support and includes a 768KB ram. The only thing which you may not like about this wearable is that it doesn't include a camera which forces you to carry one if you love to take pictures.
2. Apple Watch Series 4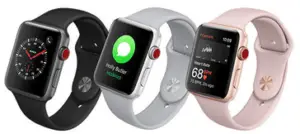 The Apple 4 series smartwatch is a must-have wearable device for your iPhone. This smartwatch has its casing coated with gold aluminum, silver aluminum or space gray making it one of the most durable wearable smartwatch in the market. The Apple smartwatch series 4 includes a built-in GPS that helps with location and keeping track of your movements, dual-core processors that makes it super fast and 16GB internal storage. Additionally, it keeps track of your heart rate. However, this item does not support android thereby making it hard to synchronize with Android devices.
3. Snapchat Spectacles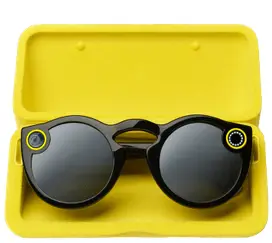 If taking snapshots is part of your hobbies, you will definitely find the Snapchat Spectacles a handy device. This device includes a power bank casing that ensures it stays with charge while in storage or connected directly to the socket. Besides taking pictures, the Snapchat Spectacles can record videos for 10 seconds thereby letting you have your memorable outdoor events. Additionally, it supports Wi-Fi that helps you connect with other devices and keep your friends' updates on Snapchat and other social platforms. However, the specs camera are easily visible and light up hence not a great choice for taking secret snaps.
4. Motiv Fitness Ring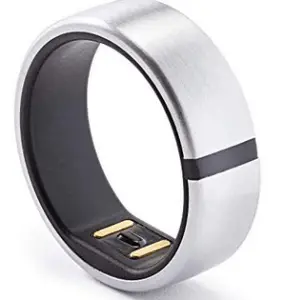 This is a 24/7 wearable ring that keeps track of your heart rate even when you are asleep. The Motiv Fitness Ring includes a lightweight aluminum casing and its all-around waterproof which means that you don't have to remove it while taking shower, washing or swimming. Its battery can last for up to 3 days and only takes 90 minutes to fully charge. It's very easy to synchronize with your other devices since it supports both Android and iOS. The only major issue with it is that this wearable is that its not suitable for use with active people who use their hands a lot.
5. Fitbit Versa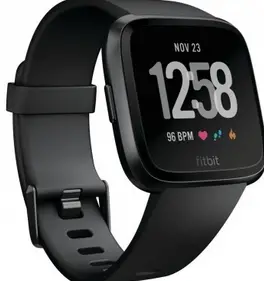 The Fitbit Versa is yet another wearable smartwatch that offers an all-round tracking thanks to its 4 days plus battery. The wearable includes a patent SmartTrack that automatically detects when you are exercising and starts recording in more than 15 different modes. Additionally, it supports more apps which gives you the freedom to install other preferred fitness apps. Lastly, it is GPS enabled which means that you can keep track of such information as distance walked or ran distance to help stay within your exercising program.
6. Garmin Approach S20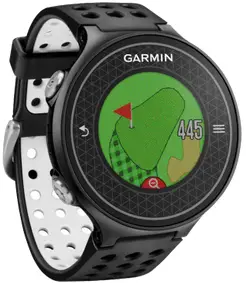 The Garmin Approach S6 should be among the wearables in your listed items especially if you love golfing. This wearable features patented TempoTraning and SwingTempo modes that helps you to train golf swings. Moreover, it accurately keeps track of shots, scores and handicaps which saves you the error with manual entries. These can later be printed by connecting the Garmin Approach S6 to your computer or Wi-Fi enabled printer. This wearable will only make sense if you love golf and hence not suitable for other outdoor ventures.
7. Soundbrenner Pulse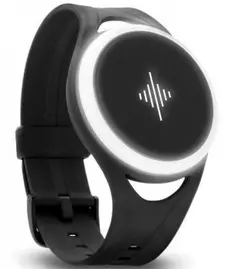 If you don't want to miss a call or attract attention while going about your outdoor ventures, the Soundbrenner Pulse is a handy consideration. The Soundbrenner Pulse features a stronger vibration that makes you hardly miss a call or text. It is Bluetooth enabled and can be connected to a maximum of 5 devices. The gadget is so stylish to operate in case you want to change between tempos or music since all you have to do is twist the other wheel.
8. TnB Universal Sports Armband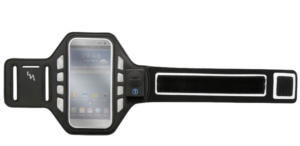 The TnB is a universal smartphone armband that you can include in your outdoor ventures if you want to carry your phone along while exercising. The good thing about the TnB Universal Sports Armband is that it accommodates all smartphones of size 7.1x14cm and an adjustable armband for a more comfortable adjustment. The armband includes reflective LED lights at its edges to ensure safety while exercising at night. It is built to last from neoprene polyester material and a  transparent front to allow touchscreen functionality hence you don't have to remove the phone to use it.
9. Margoun Smart Watch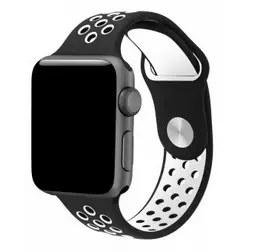 This is a simple and highly affordable smartwatch that you can use to monitor heart rate and other phone activities. The watch can be synchronize to both iOS and android devices. The Margoun Smart Watch includes a 128MB memory and a 350mAh battery capacity. However, the Margoun Smart Watch doesn't support sim card/slot card and can't take pictures.
10. Razer Nabu X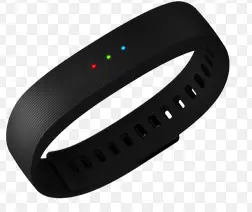 The Razer Nabu X wearable band helps you stay on schedule and keep track of vital information to monitor performance. Such information that can be analyzed by the Razer Nabu X include; distance walked, calories burnt, hour slept, and active minutes. The band is compatible with both iOS and android, offers water resistivity and long lasting battery life that can go up to 7 days.