Last modified on March 12th, 2022 at 10:27 am
Best Place To Scuba Dive In The World
A quick Google search reveals that there are about 6 million active scuba divers in the world, with about 2.7 to 3.5 million divers living in the United States. So, if you like to go down under (the ocean's surface, that is), you are not alone.
Just like surfing fanatics, the race is on to find the best scuba diving destinations on planet Earth.
Here are a few choice spots you won't want to miss, considered some of the very best on each of our seven continents:
Best Scuba Diving Locations
1. Pulau Sipadan in Asia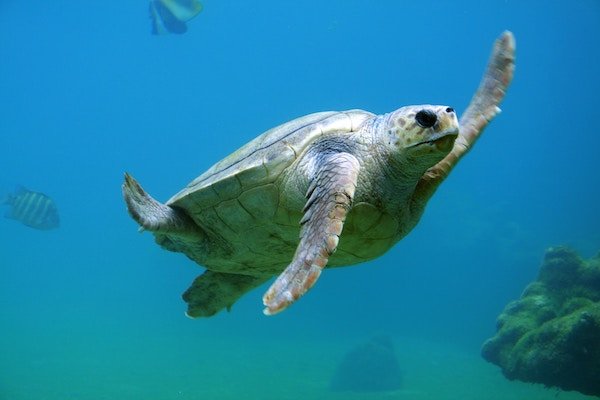 Located in Malaysia, this hot spot has recently had to clamp down on coral thieves because the coral is so plentiful and beautiful. The dive also features what's called a "turtle tomb," which is an underwater cave made of limestone. Its narrow passages are an ideal haven for green sea turtles. Make sure to take a good underwater camera.
2. Slovak Opal Mine in Europe
Located in Dubnik, Slovania, this dive has it all: treasures and spectacular beauty. Often called "the queen of gems," this spot reveals walls made from precious opals that diffract the light, resulting in a memorable display of almost every color of the rainbow. The Mine is also a great photo opp. Try and snap one of your best buddies surrounded by this unbelievable natural colorful palette.
3. Point Lobos in North America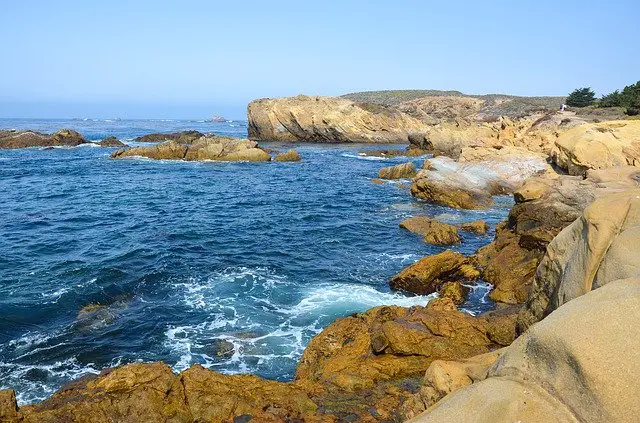 Located on the north end of the Big Sur California coastline, Point Lobos State Marine Reserve is considered one of the best in a state filled with fantastic dives. It boasts clear water, seals and sea otters, multicolored sea anemones, and beautiful marine vegetation. Since the area is a Reserve, you go for the sights rather than the hunting.
4. The Galapagos in South America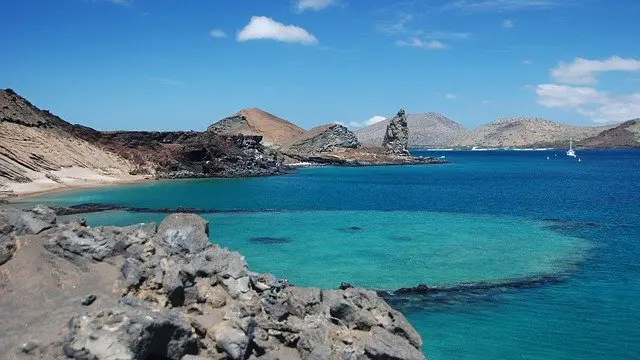 The Galapagos Archipelago which consists of 13 islands and more than 100 islets is located about 1,000 km west of the mainland of Ecuador. It's one of the best places to see whale sharks in the world, especially in the northern islands of Wolf and Darwin from May to November. Be warned: the water is very cold.
5. Kangaroo Island in South Australia
Though the Barrier Reef is hard to beat, one of the premier diving spots down underlies 100 km southwest of Adelaide. With the largest population on Earth, its claim to fame is the leafy seadragon. A word of caution: Leafy seadragons may get stressed if you come too close, so hang back a bit. You'll also be able to spot Australian sea lions as you watch their crazy, playful antics. That's why they're often called the puppies of the sea. Don't miss the New Zealand fur seals.
6. Wreck of merchant vessel S.S. Thistlegorm in Africa
Located in the Red Sea off the coast of Egypt, this is considered one of the scuba diving meccas of the world. In addition to this old WWII relic, Egypt is host to other historic sites, including the reefs of Brothers, Daedalus and Elphinstone in the south. With temps around 79°F/ 26°C, the water is superb. Diving off Egypt is a good place to see whitetip sharks, scalloped Hammerhead, and spinner dolphins.
7. Plancius Basecamp in Antarctica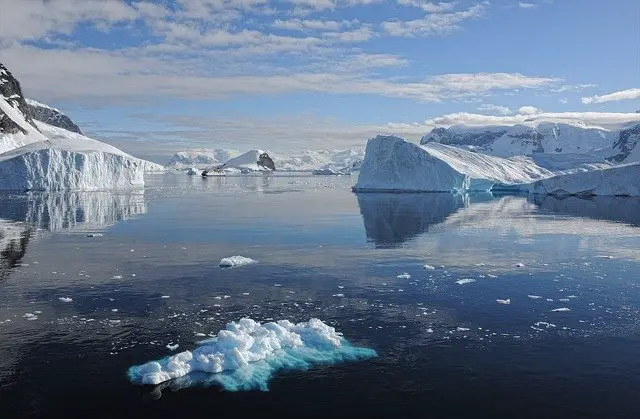 Last but certainly not least, the best place to dive on this snowy continent can be reached by joining a diving expedition. This trip is for experienced divers as it can be dangerous. Divers who dare will be rewarded by witnessing seals and penguins at play. Many accomplished divers say polar diving is the most unique experience on Earth because of the way that the water, sunlight and ice formations combine to create a host of bountiful, always-shifting deep colors. Ice, though, is a concern that divers in other regions of the world do not have to face. The ice constantly shifts, making entry and exit points precarious.
For beginners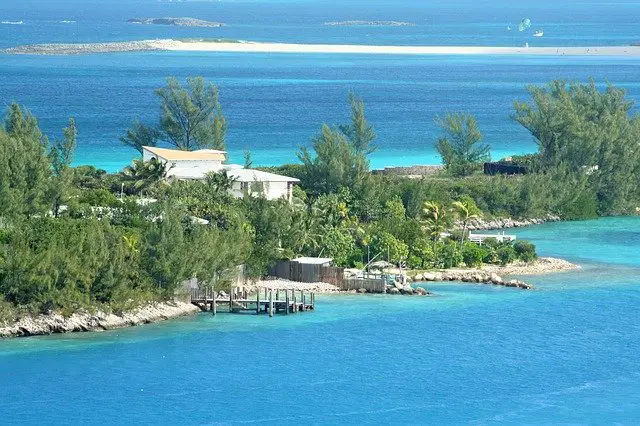 While Antarctica is primarily reserved for advanced divers, one of the best diving spots for beginners is Stuart Cove on Nassau in the Bahamas. The water is clear and warm, with excellent visibility, averaging about 80 feet. The Bahamas is an ideal place to get certified and to catch sight of yellowtail snappers and Caribbean reef sharks.
Think safety first
Whatever your level, make sure to drive safely. Plan your dive. Just because you can dive 100 feet doesn't mean you must on every dive. And, while it's fun to discover new diving spots, you don't have to cover a lot of area every time out. Spending some time really exploring one small area is fun, too. Try using surface market buoys (SMBs) to remember where the best spots are and later create a rough sort of map noting your favorites.
If you are planning a scuba trip soon, you may want to check out our list of the best scuba fins. You can learn more here.
One last reminder:
If you plan to look for shells on the ocean floor, it's a good idea to do your research beforehand. Some dive sites are part of marine sanctuaries, so it may be illegal to remove them. Make sure any shell you are able to take is unoccupied.
Happy Scuba diving!
I have been a nature enthusiast since I was a small girl. My background is in online marketing and website development. It only makes sense to merge my love for nature with my skills in online marketing to help spread awareness, and appreciation for Our Beautiful Planet.