Last modified on March 12th, 2022 at 10:27 am
Best Places To Paddle Board
Stand up paddle boarding lets you skim across the water while enjoying the fantastic scenery. It's an incredible outdoor sport that can be quite challenging physically.
It's a terrific sport for beginners as well as more advanced athletes (If you're new to paddle boarding, you may want to check out of review of the best paddle boards for beginners here). Whether you're taking along your GoPro to share your adventure or enjoying the experience quietly, SUP is a great way to immerse yourself in a local environment.
If you don't know the best places to paddle board, we've found them for you. When planning your next vacation, don't forget to consider these gems. For those who have never been on a stand-up paddle board, there are tour companies that can help you the first time you participate in this fun activity.
Most places that make the best paddle boarding locations are those with clear, flat water and incredible views.
La Jolla Cove Marine Sanctuary, California
This location is home to a tiny beach between cliffs. The cove is sheltered from the worst of the ocean's waves. It's a body of water that has plentiful marine life. Especially given the fact that it's a marine sanctuary. There are plenty of rays to be seen underwater as well as other fish and dolphins.
If you're feeling adventurous, you could visit the many caves along the coast. It's different scenery that you won't find on the open water.
Perth, Australia
The Swan River has calm, flat waters that are ideal for stand up paddle boarding. It's great for new adventurers who haven't had much experience with this sport. It'll help them develop confidence on top of the paddle board.
There's also the Shoalwater Marine Park less than an hour south of Perth. Various islands are nearby, and the water itself won't see the waves or motion that would be a problem for paddle boarders. This area is also great for scuba and snorkeling. It is relatively shallow, and if you have a clear scuba mask, you can see a huge variety of fish. This is a great spot for a family-friendly vacation.
Buffalo Bayou Paddle Trail, Houston
While some other locations are on the ocean, this one is right in the middle of the city of Houston. It's a river that is known for its paddle boarding trail. Instead of scenery like animals and underwater sea life, you'll be able to see the city from a unique perspective.
The trail is over 25 miles, so you'll get an incredible workout if you wanted to start at the beginning. There are also various access points throughout the river trail.
Manhattan, New York
It might be surprising to learn that you can stand up paddle board around New York. The Hudson River will give you incredible views as well as a unique experience. Imagine the images you could get of the Statue of Liberty or the skyline paddle boarding around this area.
Sunrise or sunset is an amazing time to experience paddle boarding in a spectacular area like New York. It will transform the ordinary buildings into something worth getting up early to see.
The Bahamas
The crystal clear water of the Bahamas practically begs for exploration in a slow, leisurely way. Some people have been known to combine stand up paddle boarding with fishing or other activities. It would be tough to pick a single location for the best in paddle boarding. There are miles of incredible shorelines with hundreds of islands to explore.
You could view sea turtles and other sea life that wouldn't be visible in your ordinary daily life. It's a great way to discover reefs and see tropical wonders.
British Columbia
Places like Vancouver Island are incredible to visit, and if you can see them while on the back of a paddle board, you're experiencing them in a unique way. It's not a destination that screams sand and surf, which means you could even have the water to yourself.
Mackenzie Beach is a place with calm waters and occasional waves. Once you've had gained some confidence on the water, this could be the next step in your adventures.
Mexico
Lastly, we have various places in Mexico. We couldn't begin to pick one spot in this area. There are miles of beaches and calm, beautiful waters for your stand up paddle boarding adventures. Places like Playa del Carmen or Tulum have regions that offer crystal-clear waters and spectacular views.
Whether you want to paddle out to islands or visit jungles while on the water, you can explore areas where tourists might not venture. If you're unsure of where to go for paddle boarding, there are plenty of tour companies to help plan your adventure.
In fact, you could stand up paddle board most anywhere that there is calm water. These are our top 7 picks for the best locations for paddle boarding, but they're not the only places you can enjoy this fun activity. Before planning your next vacation, think about whether you'd like to enjoy paddle boarding as part of your holiday. Investigate the area, and find out if there are local paddle boarding groups or tours that you could use.
I have been a nature enthusiast since I was a small girl. My background is in online marketing and website development. It only makes sense to merge my love for nature with my skills in online marketing to help spread awareness, and appreciation for Our Beautiful Planet.
Summary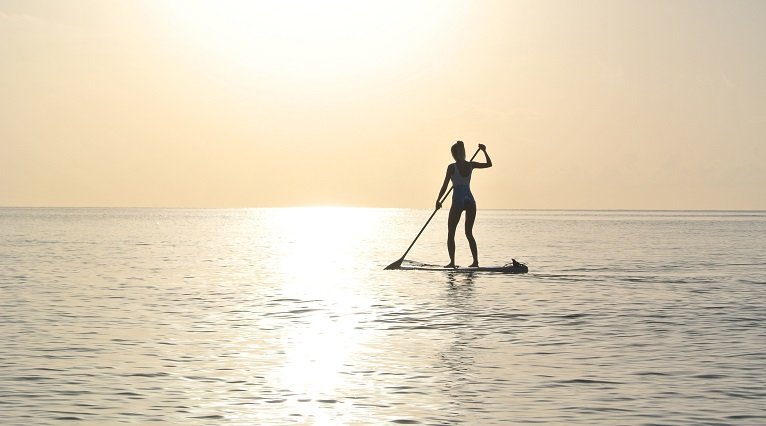 Article Name
7 Best Places To Paddle Board
Author
Publisher Name
Publisher Logo