Last modified on March 12th, 2022 at 10:27 am
Discover the Natural World with Myrtle Beach Watersports
There are boughs of cypress and oak, osprey and pelicans find a safe respite, and willowy Spanish moss a breezy abode. Where warm Atlantic waters bathe the sea-level soils, rich marshes teem with alligators, fishes, and porpoises. Where an aquatic wonderland endures just a few knots offshore, one can wonder at sunken ships, diverse marine quarries, and playful pods of dolphins. Flora and fauna such as these thrive in wild abundance along the Atlantic coast of South Carolina. The most immersive way to experience this unique coastal habitat is to dive headfirst into the watersports and outdoor adventures in Myrtle Beach!
Dolphin Watch & Watersports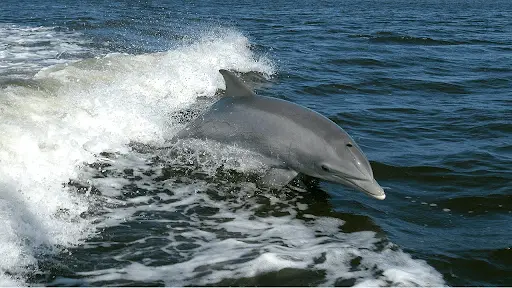 While most widely regarded as a popular beachside tourist destination, Myrtle Beach is perhaps underrated for its ability to support diverse wildlife. For instance, did you know that dolphin sighting are not uncommon along the coast of South Carolina? In fact, dolphins are often attracted to shrimp fishing boats, which are welcome to share in the quest for prey. 
Embark on a seafaring adventure to see the dolphins up-close without disturbing them in their natural habitat! At Dolphin Watch & Watersports, you can hop on a 1.5-hour long cruise from Murrells Inlet to the open ocean. You'll not only see dolphins play and glide through glassy waves but also a variety of aquatic life from the safety of a large, shade-covered boat. Additionally, the tour entreats you with educational narration about the local history and marine life, as provided by an onboard naturalist expert with 20 years of experience and degrees in Marine Science.
Dolphin Watch & Watersports is a part of Express Watersports, where the diverse offering of rental gear allows you to enjoy a splash-filled afternoon engrossed in the wild marine world. Consider taking a banana boat ride or renting a pontoon boat, kayaks, or paddleboards to take in the natural world at your own pace. Fly away on a parasailing trip for spectacular coastline views, or shred the open ocean gnar on a jet ski eco-tour.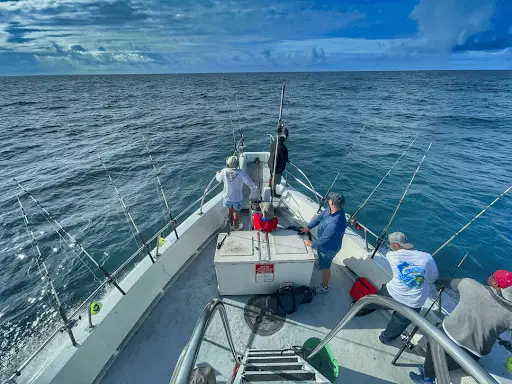 Calabash Fishing Fleet
Fishing charters are another superb way to appreciate the beautiful ecosystem of Myrtle Beach. Not only do you get to spend a relaxing afternoon on the water, but you also get a shot at perfecting your angling skills. Set out on any of four deep sea fishing charters with Calabash Fishing Fleet for a half-day, full-day, or 24-hour Gulf Stream trip. There's no need to worry if you forgot your gear since each charter includes rods, reels, bait, tackles, and ice. Bring home your biggest catch yet of black sea bass, tomtates, flounder, pinfish, Spanish mackerel, snapper, grouper, and more!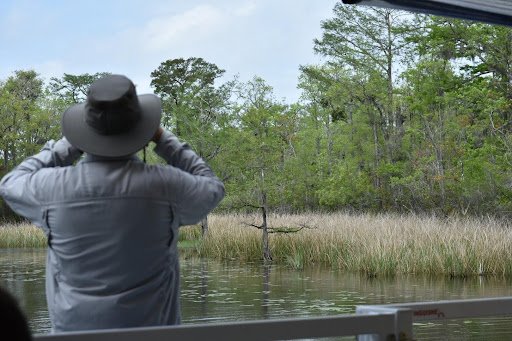 Waccamaw River Tours
Brimming with wildlife and thrilling watersports, the vast ocean is a magnificent sight to behold. Yet, it's not the only place in Myrtle Beach for such things. Rivers like the Waccamaw peel away from the Intracoastal Waterway to border areas protected by the National Wildlife Refuge. With Waccamaw River Tours, the steady waters carry your tour boat along cypress-lined banks and into serene swamps, where you're likely to spot exotic animal species like herons, egrets, osprey, alligators, turtles, and even peacocks. Sign up for the Nature & Wildlife River Boat Tour for a 1.5-hour narrated excursion or the Osprey Photography Boat Tour for a once-in-a-lifetime chance to practice your professional wildlife photography skills.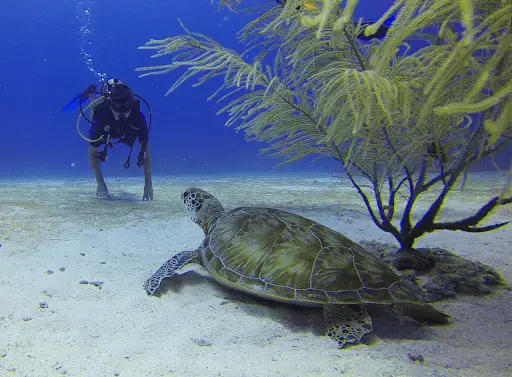 Coastal Scuba
If you want to take your nature encounters to new depths, Coastal Scuba is the most professional and safe place in Myrtle Beach for underwater nature encounters. You don't have to be an expert scuba diver to participate in their beginner-friendly classes and charters. The scuba diving trips often cruise out to nearby Civil War shipwrecks, sunken barges, cargo ships, and even algae-coated vessels from the 1800s and early 1900s. These underwater scenes are as much shrouded in historical mystery as they are in aquatic life. You're likely to see sponges, grouper, snapper, barracuda, queen angels, sea turtles, sand tiger sharks, historical artifacts, tropical fish, and much more.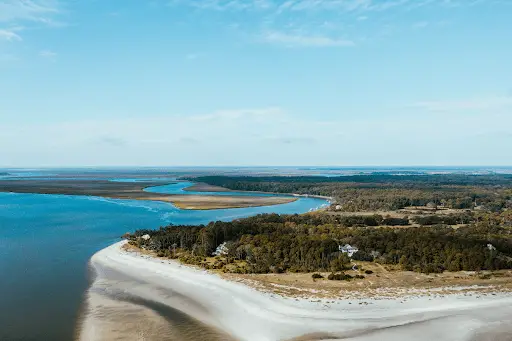 Much More Than Just A Beach
One of the greatest joys of living on Planet Earth is our freedom to appreciate the natural world and engage with it through fun recreation. From jet skiing to kayaking to scuba diving, watersports are a fantastic way to cool off on a hot summer day while spending time in the great outdoors. Boating tours bring us right up close to the most inspiring displays of marine life, and fishing charters allow us to taste it home with us. Though known for its beach culture and vibrant nightlife, Myrtle Beach is first and foremost a destination of serene natural beauty and fascinating wildlife.