Last modified on November 12th, 2021 at 9:50 am
How To Make Your Outdoor Space Safe For Your Children
An outdoor space is not just an extension of your home, but it serves a lot more purpose for your family's lifestyle and well-being. Because of its versatility, you can literally build anything you want on it, and enjoy the rain or shine. Outdoor spaces are getting more and more traction among homeowners these days for the reason that they're a great option for families with children.
If there's anyone in your home who seems to enjoy the outdoors the most, they're definitely your kids. Children love to roam around, and, fortunately, you can encourage them to do outdoor activities within the comforts of your property. While such an idea sounds all fun and exciting, you should always prioritize your children's safety.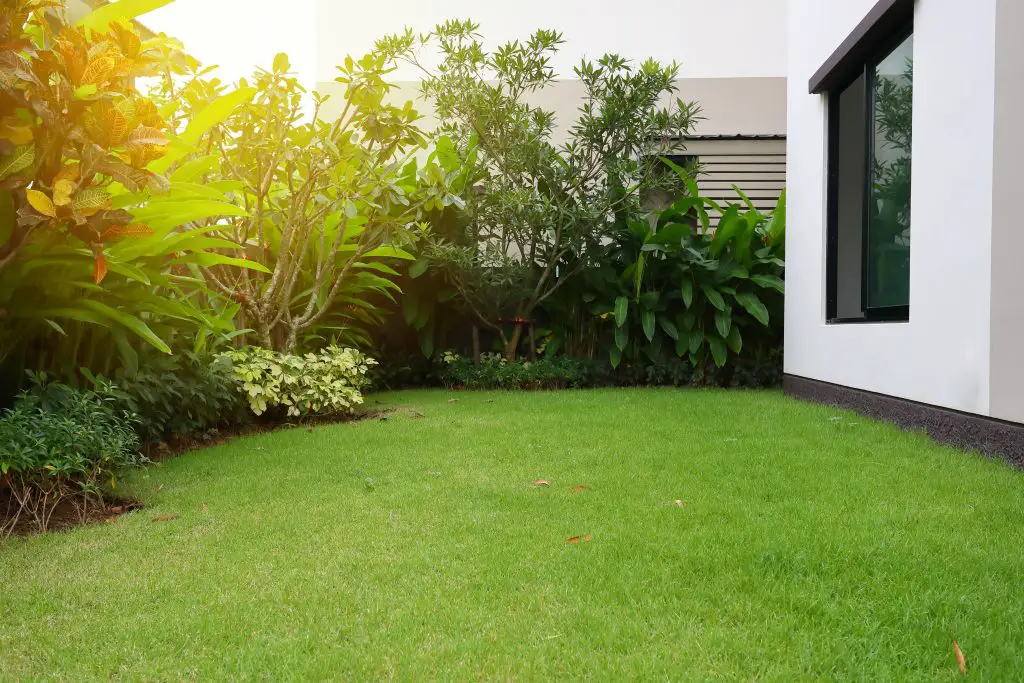 To  make your outdoor space safe but fun for your children, here are some tips to consider:
Start With A Cleaning Inspection
Before starting to build structures that your children can play with, have a thorough inspection of your entire outdoor space first. If your yard is entirely untouched, you need to do a lot of cleaning and landscaping to make sure that it's completely safe for your kids.
Here are some tips for a successful cleaning inspection:
Cut off tall grass
Throw out stones with sharp edges
Grow a variety of plants and flowers, but don't use any pesticides and fertilizers 
Keep away electrical wires (or cover them), pools, overhanging branches, and other potential hazards
Remove tripping hazards
In terms of surfaces, children are prone to slipping on walkways, patio areas, and swimming pools. If you have these types of finishes on your outdoor area, consider https://www.bristoldrivewayspro.co.uk/patio-bristol/ who install non-slip and non-skid surfaces, like pavers. 
Install The Right Fencing
As you allow your children to explore their outdoor environment freely, you should still reduce risks and hazards that might put them in danger. To confine your children into your designated outdoor space only, find the right fencing and have it installed by the right fencing contractor. You may find one on the official website for deerfencing. 
Almost all types of fencing materials are viable for children containment, such as wood, vinyl, and aluminum fencing. If you have pets in your home, these fencing materials also work well in containing them. Make sure that every fencing is polished and there are no sharp edges, splinters, and other hazards on them. 
If you have a pool in your outdoor space, also install the right fencing in accordance with the safety barrier guidelines for residential pools. They have specific benchmarks about the fencing's length between top and bottom rails and distance between pickets.
Putting a fence around your pool ensures that your children can't enter the pool area without your supervision. For additional protection, you can install door alarms on doors leading to your pool area and a pool cover as well.
Ensure Solid Construction
Outdoor spaces are perfect for building various play areas that kids will truly enjoy. Before putting any toys and facilities for your children's playtime, however, take into account their ages since, for one, a four-year-old doesn't have the same entertainment preferences as an 11-year-old. Also, the size of playing equipment will vary greatly depending on age.
Nevertheless, if you're building a play area for varying ages, make sure that the construction is solid and on-point. If do-it-yourself is too risky for you, only buy from reliable companies using the right techniques and materials.
For instance, playgrounds can be made from different materials, but the commonly used materials are wood beams, which are susceptible to buckling, warping, and cracking. As much as possible, purchase playing equipment from companies that use a solid beam construction and wood-like cedar, which are durable materials that can resist pests, decay, and mold.
Practice Regular Maintenance
Once you have your outdoor area set, regular maintenance is a necessity. This way, you can ensure the safety of your children at all times. These maintenance measures include the following:
Tightening up loose hardware pieces and replacing broken ones
Treating the playing equipment with a non-toxic sealant
Trimming tall grass
Checking the area for pests and unwanted animals
Moreover, observing regular maintenance can be beneficial in regions with changing seasons and climates. Playing equipment and facilities exposed to extreme sunlight should always be monitored. In the same way, objects made up of plastic should be brought indoors during winter months since they're prone to cracks when exposed to cold temperatures.
Guarantee Adult Supervision
Lastly, all the safety measures you put in place will only prove to be futile without adult supervision. When your children are playing in the outdoor area, never leave them alone and always have a responsible adult to supervise them. 
Also, you can teach your children how to properly use different play equipment to avoid putting themselves in danger. They should have the right weight and height measurements to try those pieces of equipment. When playing, dress them in loose and comfortable clothing, and have them wear the right footwear for traction. 
Furthermore, always keep a first-aid kit and a fire extinguisher accessible. If possible, have another adult, if not present for supervision, at least nearby your outdoor area so you can immediately ask for additional help.
Conclusion
Building a fun and exciting outdoor area for children is simple, plus you'll never run out of ideas. However, their playing experience will be so much better if you create a safe environment for them. With the help of these tips discussed above, you can guarantee your children not just a fun-filled playing experience, but also a safe one.